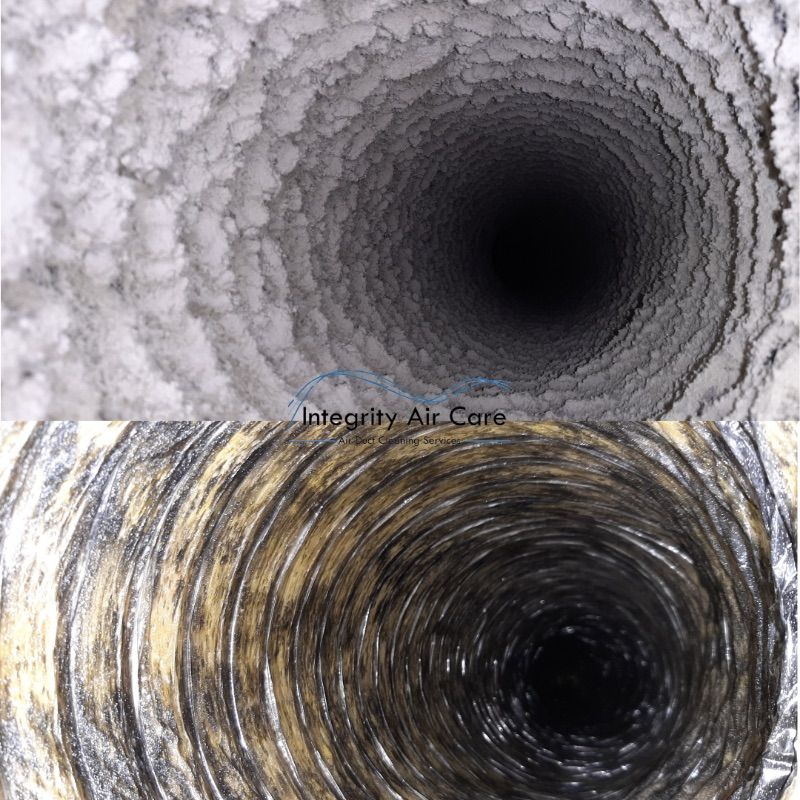 Breathe Easier with Integrity Air Care: Your Trusted Air Duct Cleaning Experts
At Integrity Air Care, we take pride in being your go-to air duct cleaning professionals. With a commitment to excellence and a track record of winning the Best of GA award in 2021 and 2022, we stand as a trusted name in the industry. We understand the importance of clean and well-maintained air ducts for your home or business, and we're here to share why it matters.
Why Air Duct Cleaning?
Air ducts play a crucial role in your indoor environment. They circulate heated or cooled air throughout your space, ensuring comfort year-round. However, over time, these ducts can accumulate dust, allergens, pet dander, mold, and other contaminants. This not only affects the quality of the air you breathe but can also impact the efficiency of your HVAC system.
The Benefits of Air Duct Cleaning
Improved Indoor Air Quality: Regular air duct cleaning removes pollutants from your ductwork, enhancing the air quality in your home or business. This is particularly important for those with allergies or respiratory issues.
Energy Efficiency: Clean ducts allow your HVAC system to operate more efficiently, reducing energy consumption and potentially lowering your utility bills.
Prolonged HVAC System Lifespan: By reducing the strain on your HVAC system, air duct cleaning can extend its lifespan, saving you money on replacements.
Odor Elimination: Lingering odors, whether from pets, cooking, or other sources, can be eliminated with proper duct cleaning.
Peace of Mind: Knowing that your indoor air is free from contaminants provides peace of mind for you and your family.
Why Choose Integrity Air Care?
As the proud winners of the Best of GA award in 2021 and 2022, we offer unmatched expertise and service. When you choose Integrity Air Care, you're choosing:
Professionalism: Our certified technicians use industry-leading equipment and techniques to deliver top-notch results.
Experience: With years of experience in air duct cleaning, we know how to address a wide range of issues and challenges.
Quality Assurance: We stand by our work with a satisfaction guarantee, ensuring you're happy with the results.
Affordability: We offer competitive pricing to make clean air accessible to all.
Community Involvement: We take pride in being a part of the Georgia community, and we're dedicated to improving the indoor air quality of our neighbors' homes and businesses.
Conclusion
When it comes to air duct cleaning, Integrity Air Care is your trusted partner. Our commitment to excellence and the recognition of winning the Best of GA award for two consecutive years demonstrate our dedication to providing the highest quality service to our customers.
Breathe easier and enjoy a healthier, more comfortable indoor environment. Contact Integrity Air Care today for professional air duct cleaning services you can rely on.