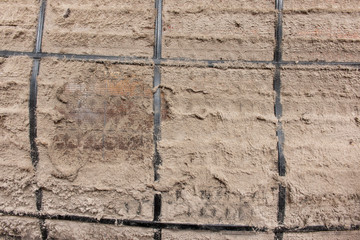 Do You Know What Your Air Ducts Actually Contain?
Due to the worldwide pandemic that has been going on for over a year now, many adults and children have been stuck largely at home. Schooling has been fully or partially virtual, and many employers have shifted from an in-person to a remote working environment. Spending all of this extra time at home has given many of us time to think about some of the deep cleaning tasks that frequently get lost in the shuffle of the hustle and bustle of everyday life.
If you have been noticing excessive dust in the air and on your furniture, dirty vent covers, or allergy symptoms such as itching, sneezing, or eye irritation, it may be time to turn some attention to your home's ventilation system. Indoor air quality does play a major factor in the health and wellbeing of your family. In fact, indoor air can be up to five times more toxic than outdoor air, especially if harmful substances are lurking in your vents.
Today, the duct cleaning pros at Integrity Air Care want to share the dirty details of just what might be hiding in the darkness of your HVAC system and why air duct cleaning and ac vent cleaning are valuable home maintenance services worth investing in.
A home's HVAC system is a maze of ducts and vents along with furnaces, air conditioning units, heat pumps, fans, and filters. Air can be brought into your home from the outside or recirculated, and depending on your system it can be humidified or dehumidified. As the air flows through your ductwork, over time, various pollutants can build up and become more concentrated within your home, especially during prolonged periods of uncomfortable weather when you may have your windows and doors closed up tightly.
Your ventilation system can begin to harbor all sorts of things that can cause big-time problems for the health and wellbeing of you and your loved ones…substances that can be effectively removed by ac vent cleaning performed by duct cleaning pros like Integrity Air Care. Some of these less than desirable particulates include pollen, dust, and pet dander.
Having such pollutants circulating through the air of your home can trigger allergic reactions that cause inhabitants to suffer from annoying or even life-threatening symptoms. While some individuals may only have to deal with some sniffles or itchy, watery eyes, others may endure an exacerbation of respiratory issues like asthma. Thorough and regular air duct cleaning can help to solve this problem.
Dirty ducts and vents can also contain hazardous mold whose spores can travel and multiply in your HVAC system leading to a destructive mold outbreak that can cost hundreds, if not thousands of dollars to mitigate. We also can't forget about viruses and bacteria. No one wants to find their entire family down and out with illnesses caused by poor air quality.
If you are looking to invest in the cleanest indoor air quality for your residence, look no further than the friendly and knowledgeable staff at Integrity Air Care. Our air duct cleaning and ac vent cleaning services can have you and your loved ones breathing easy. Give us a call today!